The Buckhorne Country Store and Campground
12:00PM TILL 9:00PM - AUTUMN HOURS
OPEN YEAR ROUND
The Buckhorne camp store features the Country Kitchen which seats up to 10 patrons and offers Hunt Brothers Pizza and Hunt Brothers Wings. Also, 36 flavors of Hershey's Ice Cream provide dessert.
The Buckhorne features a kitchen that serves hot food year-round.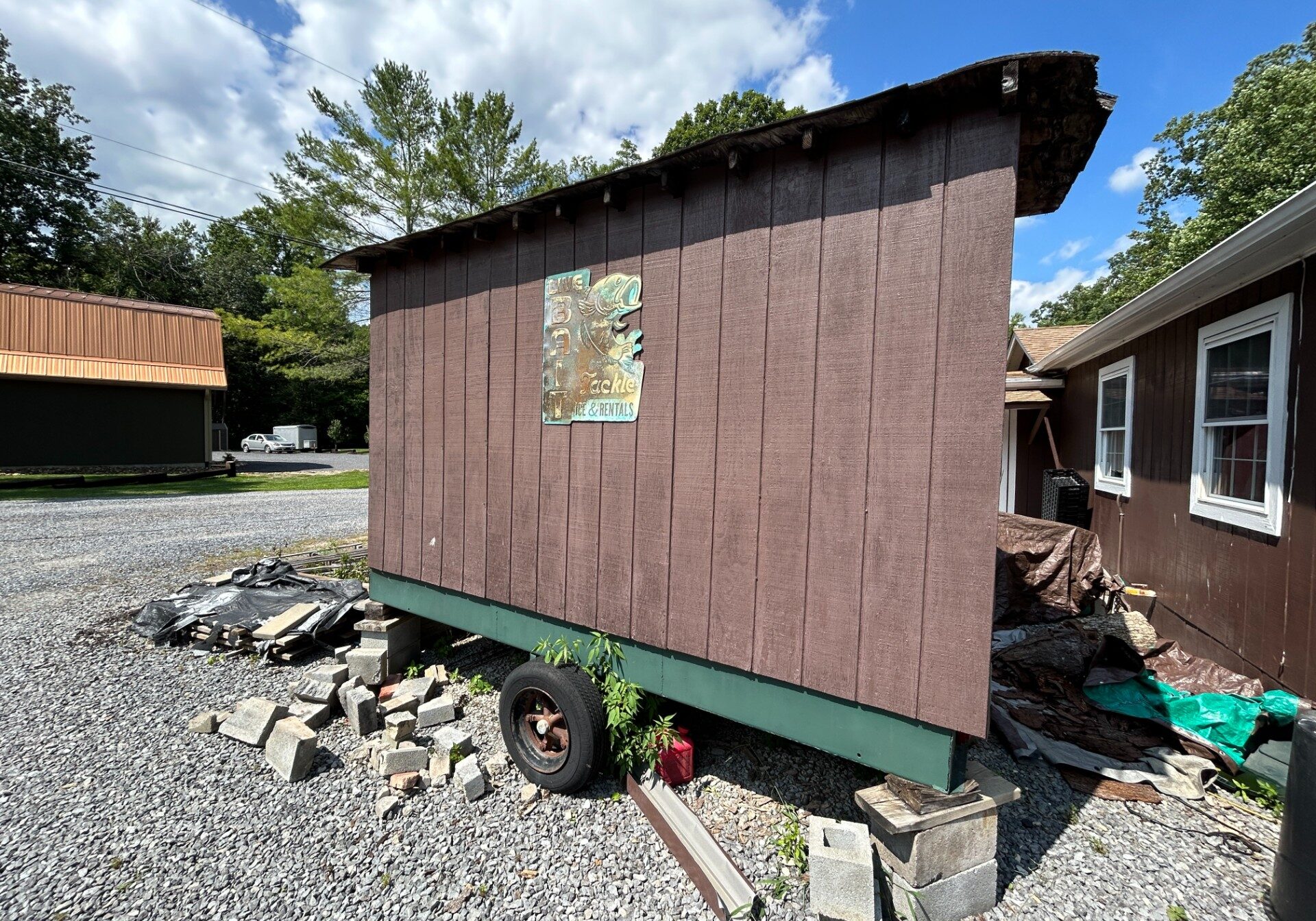 The Buckhorne Country Store sells firewood by the crate.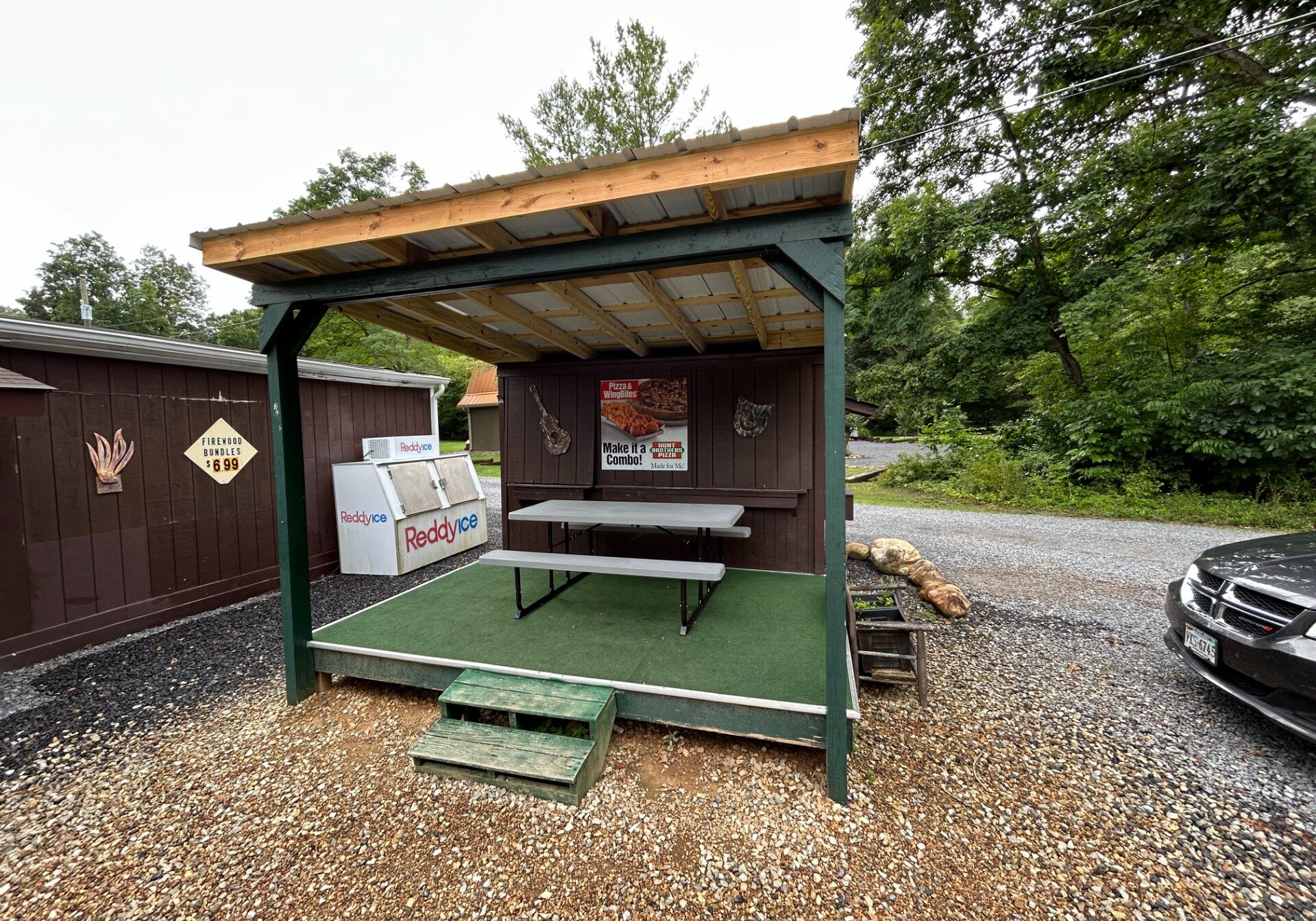 The Buckhorne Stage provides an area for concerts and doubles as a seating for dining.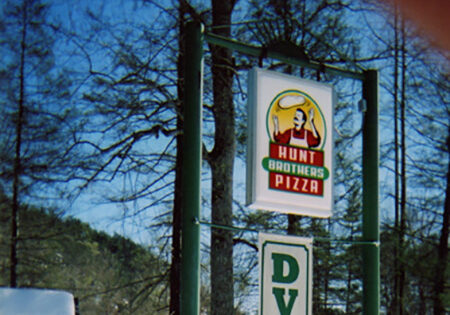 The Buckhorne serves delicious Hunt Brothers Pizza and 36 flavors of Hershey's ice cream.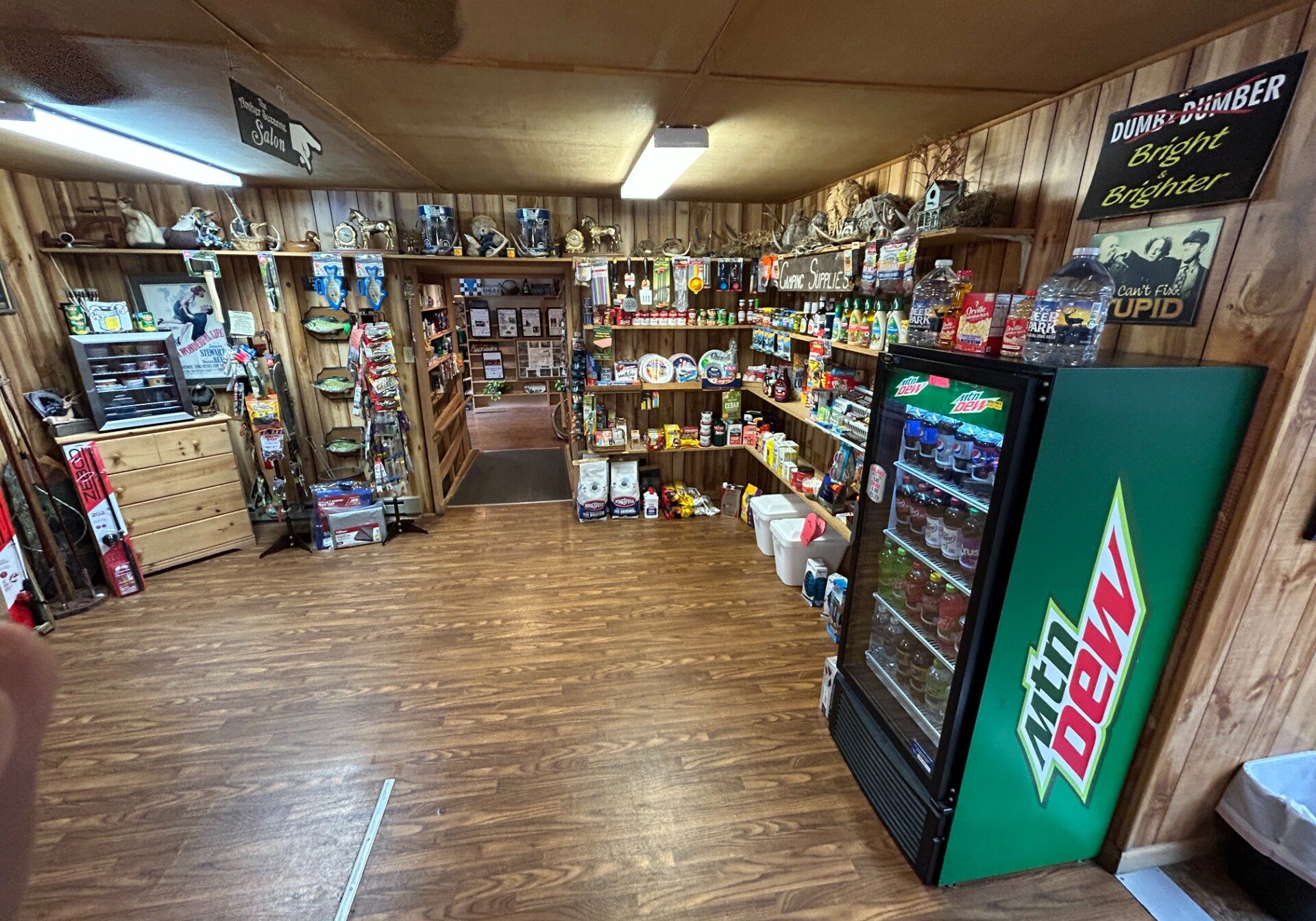 Campers can purchase sundry items at the camp store, including live bait, firewood, fishing tackle, groceries, all-purpose propane, ice, and soft drinks.  The Buckhorne has never sold alcohol or tobacco products.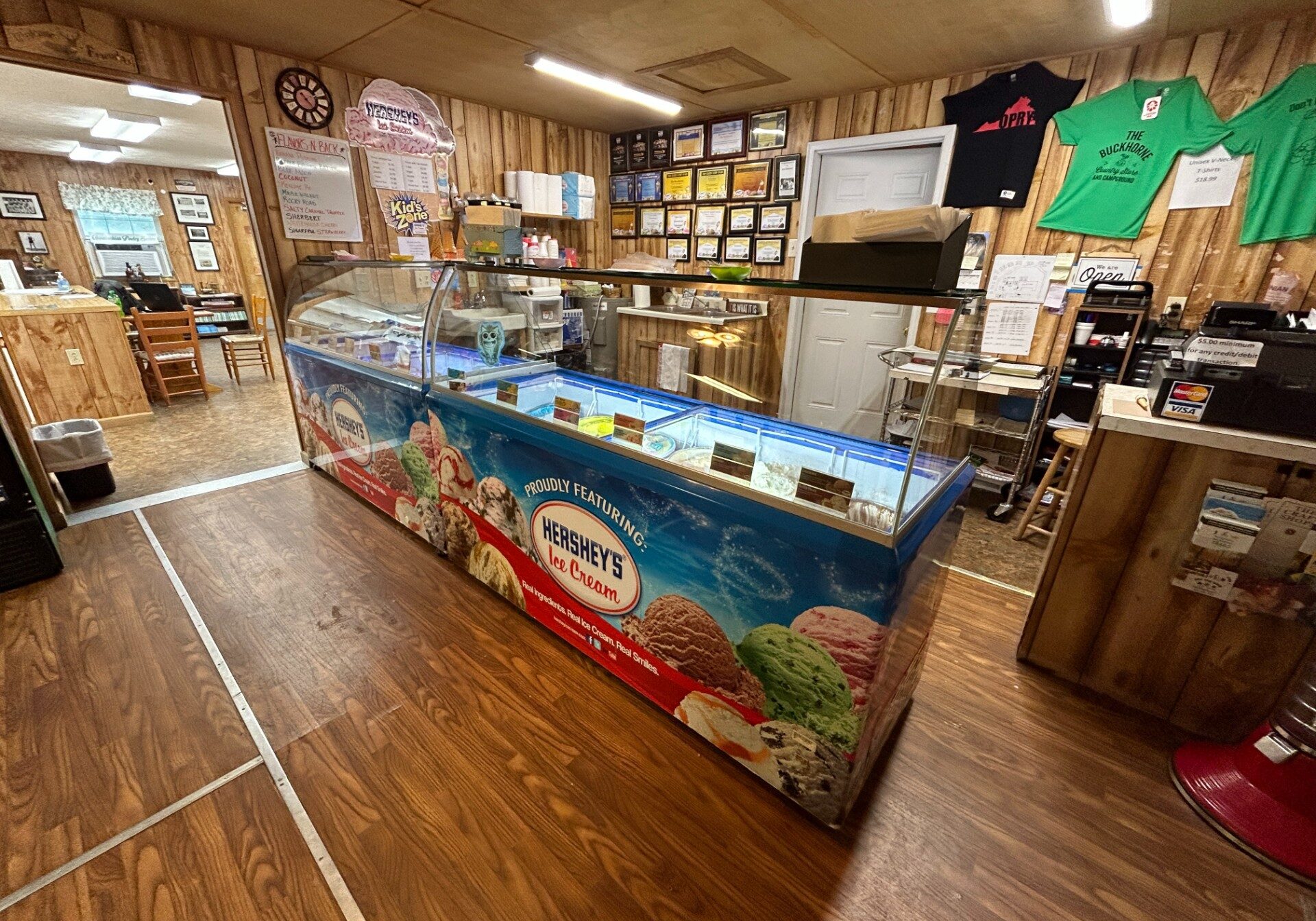 Buckhorne Campers can enjoy 36 flavors of Hershey's Ice Cream.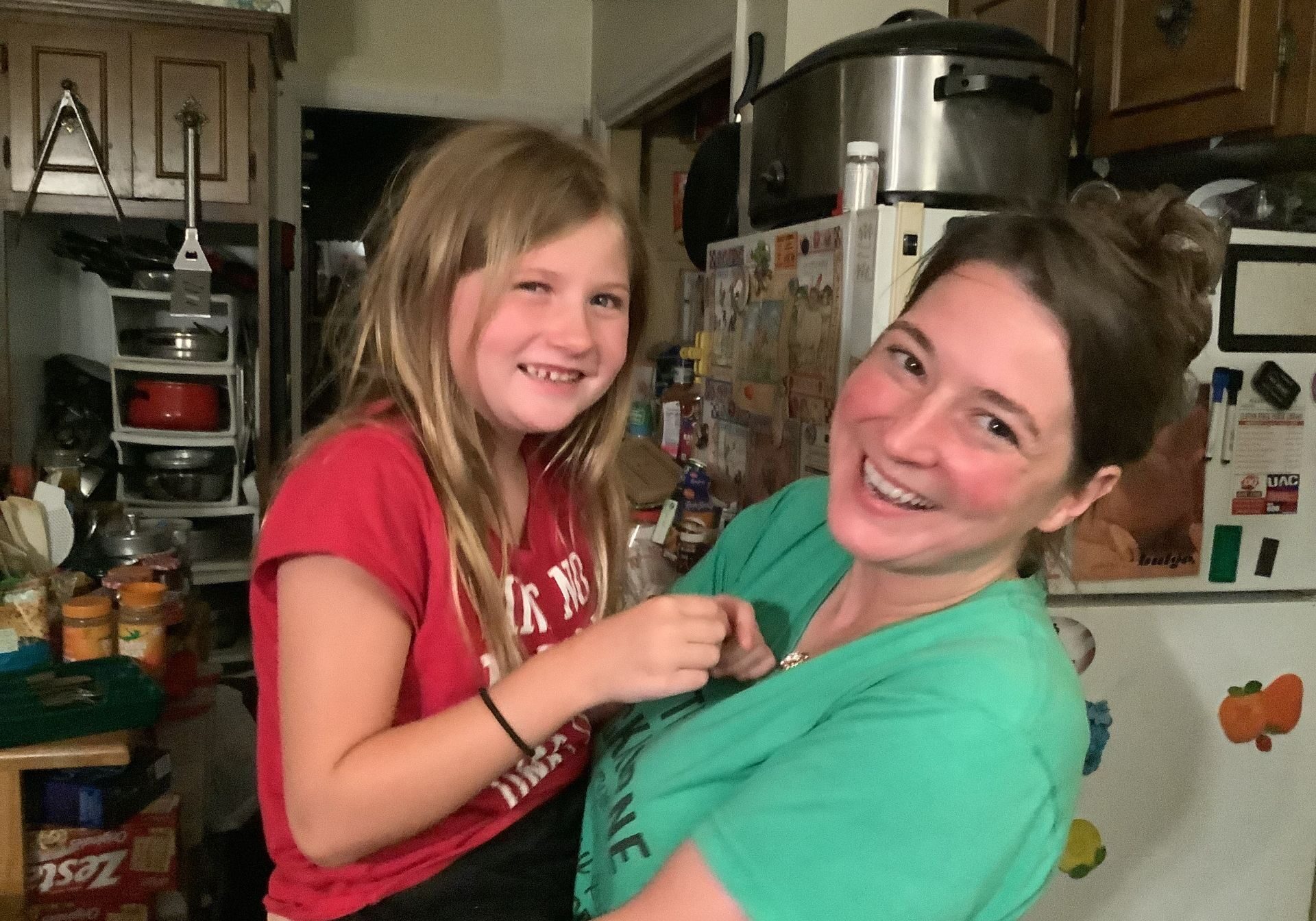 Buckhorne manager Anmarie Herald, Ray's youngest daughter, holds Eden Dean, her niece.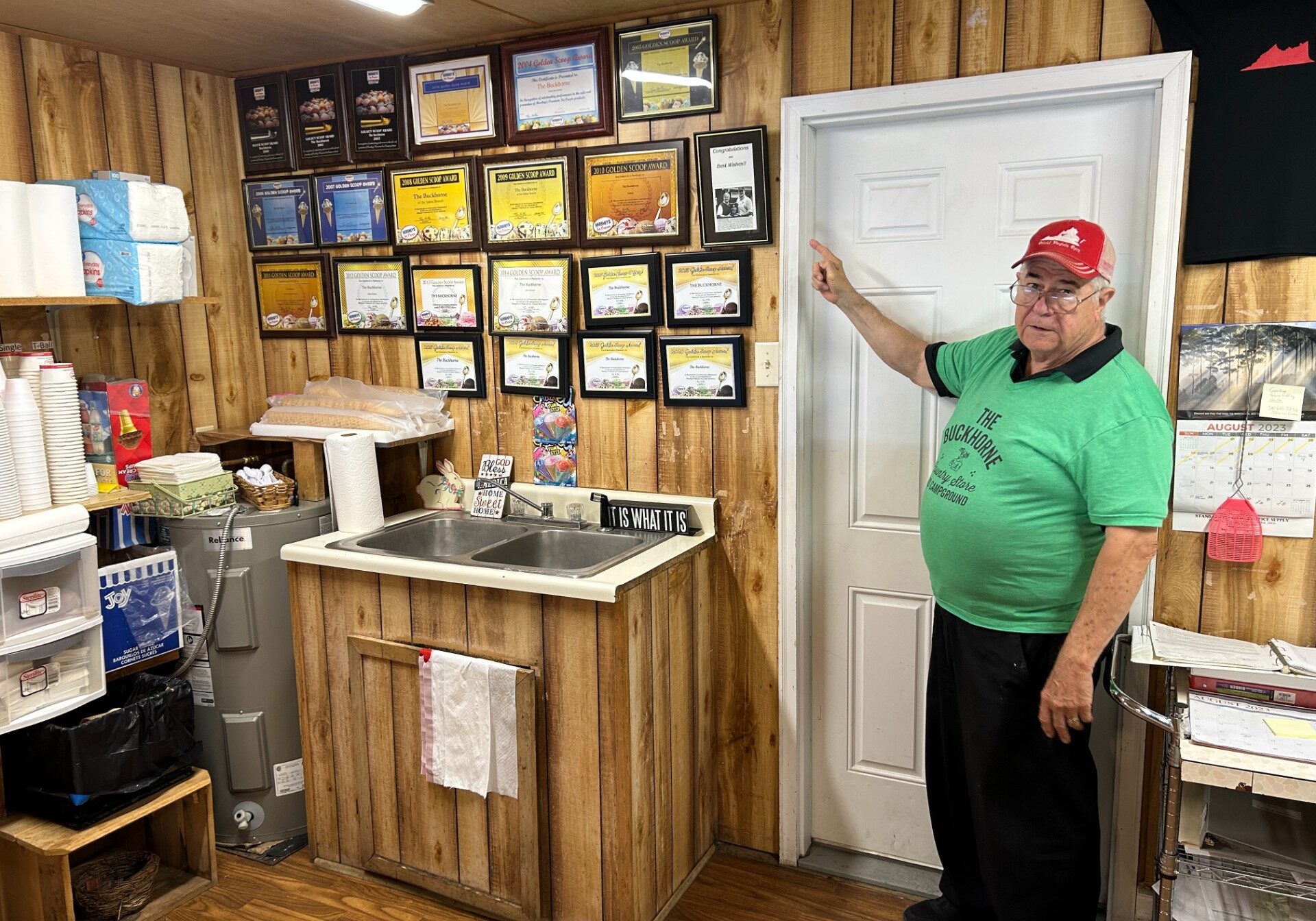 Owner M. Ray Allen points to the Golden Scoop Awards.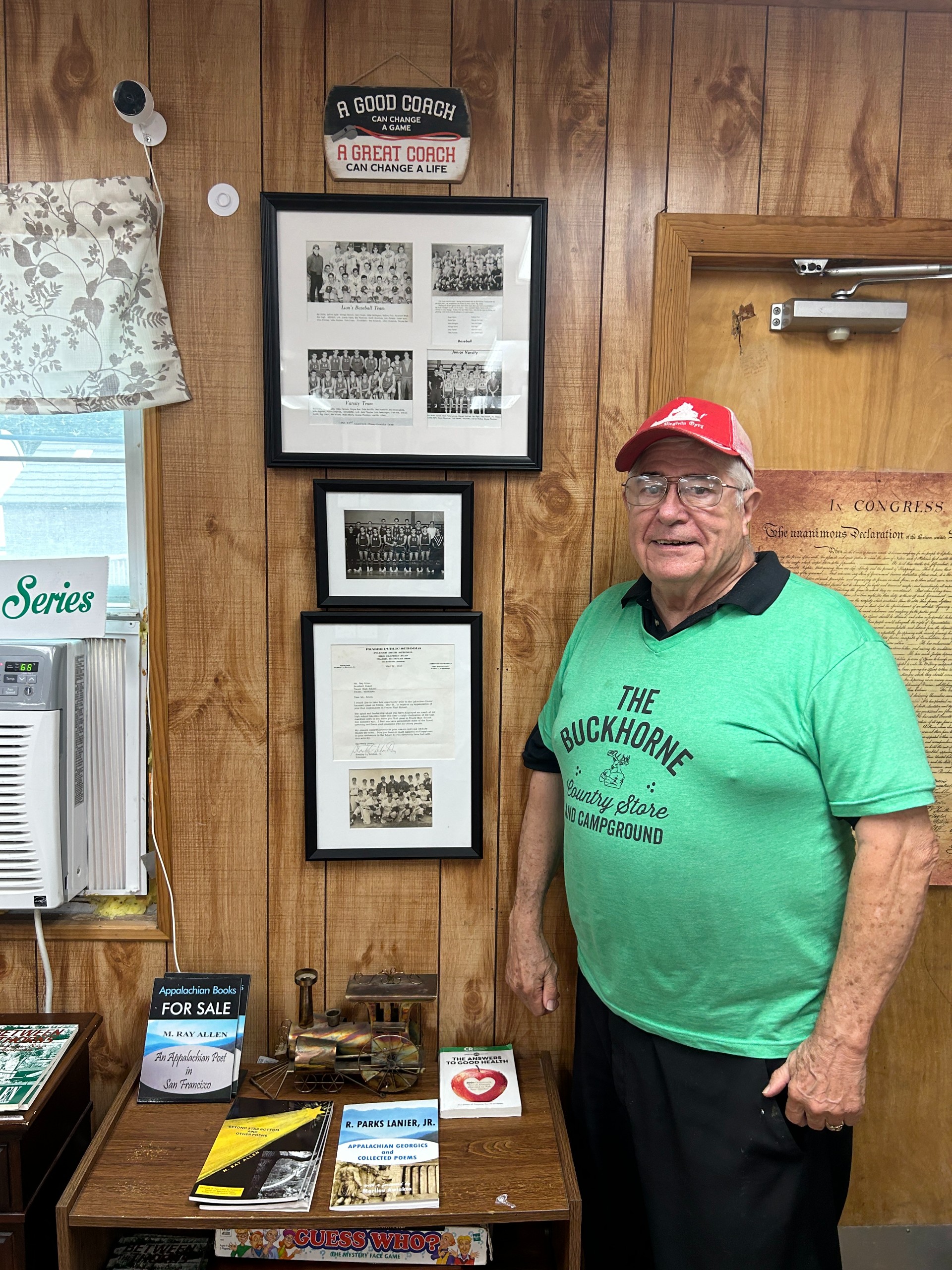 Ray Allen poses beside athletic teams he has coached.